The FlyLady Student Sticker Kit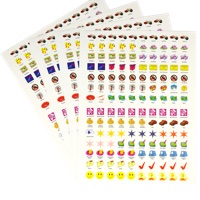 $5.95 plus shipping
Quantity
Please enter desired quantity above and click "add to cart".
We gladly accept
.
Please allow approximately 2 weeks for domestic deliveries and up to 4 weeks for international deliveries. We accept
mail
,
fax
or
online orders
.

The FlyLady Student Sticker Kit will help the students in your family plan their busy week. 560 specially designed stickers work with our calendar to make staying on track a lot of fun! They include: Activity, Birthday, Haircut, Buy Gift, Library, No School, Party, School Break, Doctor, Dentist, Test Time and much more.
Copyright 2011 - 2017 FlyLady.net