Eric Dodge Ultimate Collection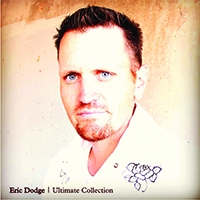 Here are all of the favorite songs of three albums rolled into one package! We think Eric himself said it best: "So many people ask me what CD is the best? Well, I never had a good answer for them because I had so many good songs spread over three different country CD's. Now I can say with confidence that this CD will be my best CD."
The Ultimate Collection has new versions of old favorites, and includes some new songs for your enjoyment, as well.
The Ultimate Collection
My Best
Why Not Today
Home To Me
It's A Woman's World
Better Days To Come
Home Of The Brave
When I Was Your Age
Life Is For The Living
Too Much To Believe
That Kind Of Country Song
The Last Real Cowboy
Bring Him Home
I Pledge
Since I Let You Go
Don't Miss The Good Stuff
Copyright 2011 - 2017 FlyLady.net