The FlyLady Feather Duster has an extendable handle for ease of use with those higher spots in your home. Just as with our previous styles of feather dusters, you only need to brush the feathers back and forth; there is no right or wrong way! When you are finished, take the FlyLady Feather Duster outside and shake it briskly to get rid of the dust ("Bless the World").
The feathers are approximately 8 inches long. The FlyLady Feather Duster measures approximately 22 inches in length when closed, and 29 inches in length when extended (from bottom of handle to tip of feathers).
Click here for the scoop on how to fluff and prepare your fabulous FlyLady Feather Duster.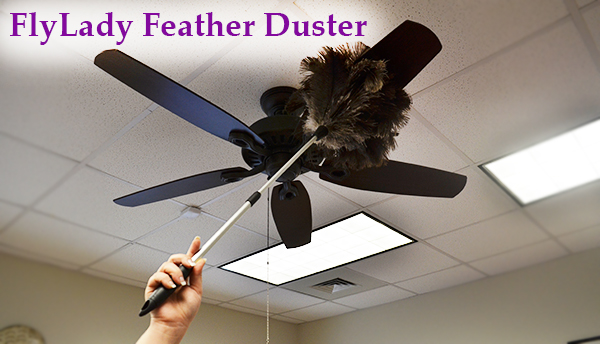 Color of feathers may vary.